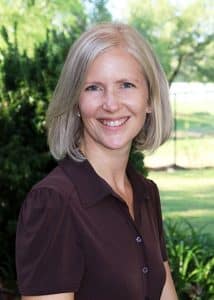 Anita Hundley
Anita Hundley received her bachelor's degree in Elementary Education in 1995 from Oral Roberts University. After spending many years in the information technology field, Anita returned to her first calling, education. She began working in upper elementary in 2013 and completed her Montessori Elementary I & II certification through the Center for Guided Montessori Studies (CGMS) in 2014. Anita and her husband have one son who is in high school at Broken Arrow's Vanguard Academy. Anita's other interests include crochet, gardening, reading, and raising meal worms for our Undercroft classroom pets with the help of her students.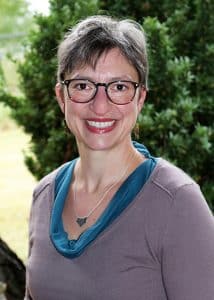 Gretchen Sterba
Gretchen Sterba attended undergraduate and graduate school in Pittsburgh, PA. Her undergrad studies focused on ecology, working in the woods close by, the eco-regions of Costa Rica, and the wetlands of New Jersey. Through these experiences, she fell in love with hands-on learning. After graduating with a B.A. in Anthropology and concentrations in Chemistry and Ecology, she traveled and camped around the U.S., working with the U.S. Forest Service and various National Parks. A few years after completing her M.S. in Environmental Science and Management from Duquesne University, she decided to follow her passion of working with children and the natural world. She started working at a small Montessori school up the country road from her home in Ithaca, NY. She loved the focus on guide preparation and the hands-on learning Montessori provides each child. She joined Undercroft in 2017 after completing her Montessori Elementary I and II training through the CGMS. Two of her three children were enrolled at Undercroft that same year. She is happy to have found her way to Tulsa with her spouse, three children, and her extended family!​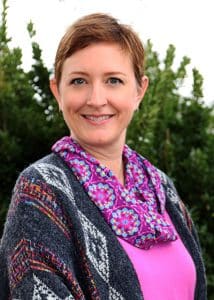 Amanda Wilmoth
Amanda attended the University of Science and Arts of Oklahoma and received her Bachelor of Fine Arts with a professional emphasis in printmaking. She worked as an artist-in-residence for the Arts and Humanities Council of Tulsa and taught art lessons to at-risk youth in the Tulsa area. Through this work, she fell in love with teaching. Ms. Amanda began working at Undercroft in August, 2005, as an assistant and says she connected right away with the Montessori philosophy. She received her Elementary I and II certification from the Houston Montessori Training Center in 2006 and took over her own upper elementary classroom in August, 2007. Amanda and her husband met in art school and have been married since October, 2003. He is the manager at the Central Library in downtown Tulsa. They share their home with their 4 cats.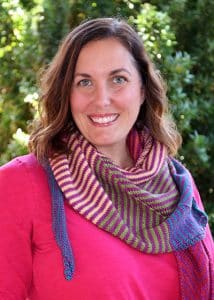 Barbara Stuart
Barbara received her Bachelor of Science in Architectural Engineering at The University of Texas at Austin in 2004, and worked in Tulsa as a structural engineer for 7 years before joining the Undercroft staff. Mrs. Barbara first came to Undercroft as a parent in 2011 when her oldest daughter was 3 years old. She fell in love with the school and method and began serving as a substitute. She began teaching in our Early Childhood program in 2012, and received her early childhood certification in 2013, and then pursued teaching in Upper Elementary in 2016 and then received her Elementary I & II certification in 2018. She lives in midtown with her husband and has 3 children.