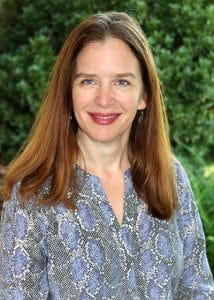 Laura Faudree
Laura Faudree came to Undercroft in 1998 when her son was three years old. She served as a room parent, PTA Co-Chair and Undercroft board member before beginning her Montessori training and joining the staff as the middle school guide in 2004. Laura received her AMS Secondary I certification from Houston Montessori Center. She attended the University of Oklahoma and received a Bachelor of Fine Arts degree in Art History and a Master of Library & Information Studies. Laura has taught in Tulsa area schools since 1993. She credits the Montessori philosophy and her association with Undercroft for igniting her passion for helping youth build confidence in their abilities and become independent life-long learners.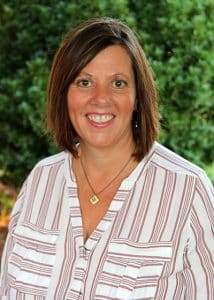 Donna Vandiver
Donna Vandiver joined the Undercroft middle school team in 2012, bringing over 20 years of teaching experience in both formal and informal education. She holds a Bachelor's of Science in Middle School Education from the University of Missouri, a Master's of Science in Human Resource Administration from Southeast Missouri State University, and a Master's of Science in Library and Media Education from Portland State University. Donna currently holds a lifetime Missouri state teaching license. Donna received her Montessori Secondary I & II certification in December 2014 from CMStep in Cincinnati Ohio. Donna and her husband moved to Tulsa when he accepted the position of Executive Director/CEO of the Tulsa Children's Museum – Discovery Lab. In Portland, he was the VP of Exhibits at the Oregon Museum of Science and industry. They have one son who attended Oregon State University and works for Denso Corporation as a Mechanical Design Engineer. Donna is excited to be part of the Undercroft community and looks forward to many more years of learning and working with the UMS middle school students and program.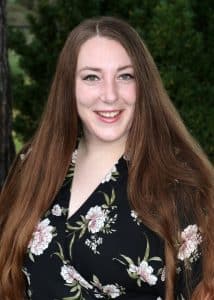 Sara Lewis
Sara joined the Undercroft Middle School team in the summer of 2020. She holds a Bachelor of Science degree in Biochemistry with a minor in Ethics, Justice, and Policy awarded by California State University, Chico. She brings 2 years of teaching experience from the charter school system in addition to upwards of 6 years of experience as a professional STEM tutor to students of all ages and backgrounds, and is currently earning her Masters in Education in Learning Design and Technology. She is most committed to helping students foster a sense of intrinsically motivated learning habits in a supportive and equitable environment. Sara lives in south Tulsa with her partner who recently gained employment as a mechanical engineer for a local company, and is a dog mom to her miniature Australian shepherd rescue. She is very excited to be a part of the Undercroft family!