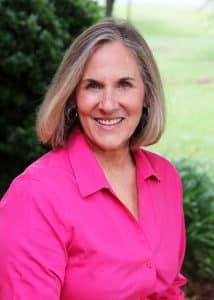 Tracy Chapelle
Early Reading Interventionist, Certified Academic Language Therapist
Tracy graduated from the University of Alabama with an interdisciplinary Bachelor of Science degree in Developmental Studies, which allowed her to combine her interests in human development, psychology and special education. Her children attended Undercroft from Early Childhood through Middle School. Tracy is a Certified Academic Language Therapist and has served since 2013 as our Early Reading Interventionist, providing intervention to early readers.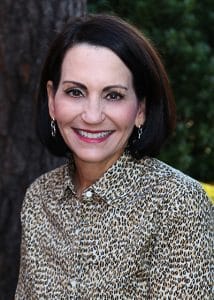 Molly Berger
Speech and Language Pathologist
Molly was born and raised in Omaha, Nebraska. In 1975, she attended the University of Kansas and graduated with a Bachelor of Science in Education in 1979. In 1981, she completed her Master's Degree in Speech/Language Pathology. She has worked as a Speech/Language Pathologist for 38 years in public and private schools. She has served as Speech and Language Pathologist for the Undercroft community since 1992. Molly and her husband, Sheldon, have been married for 40 years and have two children, one of whom is a UMS alumnus.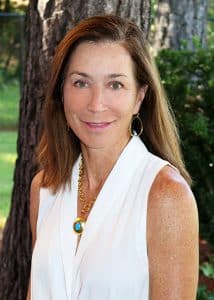 Mary Fox
Learning Specialist
Mary Fox came to Undercroft in 2011 with 29 years of teaching experience. She has served students with special education needs and differing learning styles at Jenks Public Schools since 1985. She is a native Tulsan but has also lived in Texas and California. She earned her undergraduate degree in elementary and special education at Texas Christian University and holds a Master's Degree from the University of Tulsa. She loves working with the students, staff and parents at Undercroft to ensure every student is successful.

Alison Koch
Dyslexia Specialist
Undercroft collaborates with Alison and provides her an office on campus so she may contract with parents to provide specialized tutoring for our students with Dyslexia during the school day. Alison serves Undercroft as an independent Dyslexia Specialist and Certified Academic Language Therapist. Born and raised in Tulsa, Alison is a licensed and board certified speech-language pathologist and has been a practicing speech/language pathologist for 7 years. She obtained her Bachelors Degree in Biological Sciences and her Masters of Sciences in Communication Sciences and Disorders from Oklahoma State University. Alison is also a Certified Academic Language Therapist and a member of ALTA.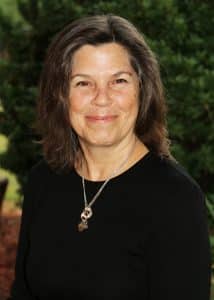 Carolyn Flippo
Español
Ms. Flippo has been at Undercroft since 1990. After residing in South America for 9 years, she returned to the U.S. and began as an upper elementary assistant and Spanish teacher. She moved abroad to Norway, from 1994-1996 and returned to UMS to teach Spanish to the lower elementary through middle school levels. She made a change to middle school assistant in 2005 and in 2009 transitioned back into the role of Spanish teacher. Senorita Flippo now teaches conversational Spanish to our early childhood, lower elementary, and middle school students.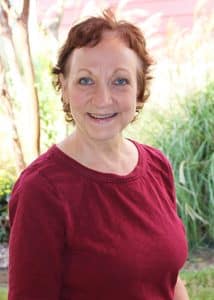 Teresa Mossburg
Early Childhood Music Specialist
Mrs. Teresa Mossburg believes music is a gift to us all and it is meant to be shared with joy. She returned to Undercroft in 2010 as music specialist after adopting her beautiful two children. While previously at Undercroft (from 1996-2003), Teresa studied the Montessori method and truly respects and integrates the methodology. Teresa graduated cum laude from the University of Tulsa in 1984 with a Bachelor of Music Education degree. As a child, she played the piano and joined the school band in 6th grade. While at the university, she majored in Instrumental Music (emphasis on trumpet with a minor in voice and piano). Teresa has been a music teacher for grades pre-k – 12 in and around the Tulsa area since 1984. She has also taught private piano lessons since 1994.

Janna O'Leary
Lower Elementary Music Specialist
Janna passionately believes that the arts are for all. She is focused on making the spaces she holds a welcoming and safe place for everyone, so that each individual can engage in their work as their full self. She is passionate about anti-racism, inclusion, and consent, and is always learning. Janna has been teaching Music, Theatre and Movement on the traditional land of the Kiikaapoi, Osage, Muscogee, Caddo, and Oceti Sakowin nations (also known as Tulsa) since 2007. She graduated Magna Cum Laude with a BA in Theatre from the University of Arkansas, and is working to complete her BA in music. She is thrilled to be a part of the Undercroft family!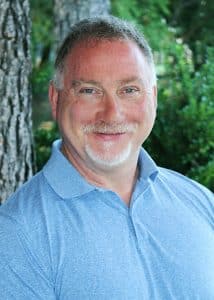 Mike Grimes
Steel Drums, Rock Band and After School Jazz Band
Mike Grimes comes to Undercroft with 36 years of music experience, including professional work in song writing, performing and teaching. He was born and raised in Mississippi, just south of Memphis. His interest in music began at the age of 5, with his first instrument, the accordion. He was hooked and went on to play piano, trumpet, bass, guitar and drums. His core training in classical and jazz styles, led to full music scholarships at NWCJ and Delta State University. Mike moved to Oklahoma in 1987 and has taught children and adults both theory and the love of playing music. In addition to teaching music at Undercroft, Mike teaches drumline and guitar at Bishop Kelley.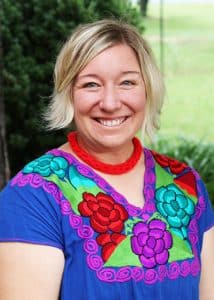 Annie Ferris
Art Specialist
Annie grew up in Tulsa and graduated from Cascia Hall Preparatory School in 1996. She attended the University of Oklahoma and went on to receive a Bachelors of Art in the field of Psychology with a minor in Fine Art. Annie has worked in the arts in various capacities over the course of her career, including both as a professional artist and as the owner of MAKE : Modern Art for Kiddos Everywhere, which provides classes and camps designed with creative and engaging curriculum inspired by history, music, art, culture, and social issues to inspire and motivate youth. Annie and her husband have a daughter who has been enrolled at Undercroft since 2013 and joined the staff as art specialist in 2018.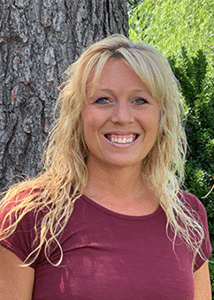 Jennifer Hill
Physical Education / Early Child After Care Specialist
Jennifer is a certified fitness instructor and trainer. Teaching group fitness has been her passion since she was a young adult. She delights in sharing her knowledge with children and once owned and operated an in-home childcare business for many years. Jennifer enjoys being in nature - especially hiking, swimming, kayaking and camping.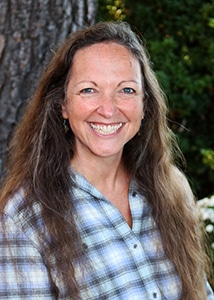 Lori Karmazin
Early Childhood Program Coach
Mrs. Karmazin received her Montessori Training in 1990 after her son's first year as an early childhood student at Undercroft and has been at Undercroft ever since. She established a Montessori materials company in 1994 and began presenting workshops shortly thereafter. She became a Teacher Trainer for the Center for Montessori Teacher Education in 2000 and for the Center for Guided Montessori Studies in 2008. She now serves as the Director of the Early Childhood program for CGMS, the Center for Guided Montessori Studies. Lori is originally from New Jersey and a graduate of the University of Southern California. Her hobbies include landscaping, hiking, bird watching and creating natural habitats for animals. She and her husband have been married since 1981 and have a son an Undercroft alumni who is now an Aerospace Engineer.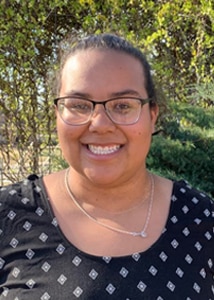 Mia Feehan 
Lower Elementary Classroom Assistant / Lower Elementary After Care Specialist / Early Childhood Nap Room Assistant
Bio coming soon!
Stephanie Jones
Upper Elementary Classroom Assistant
Bio coming soon!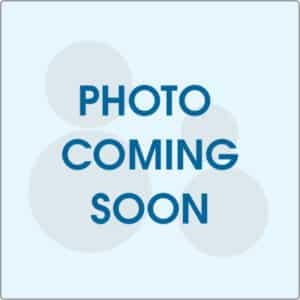 Bazla Siddiqi
Early Childhood Nap Room Assistant / Early Childhood After Care Specialist
Bio coming soon!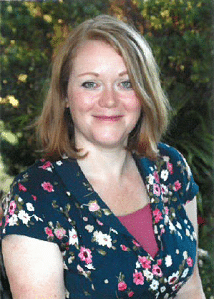 Sindy Wendler-Reid
Early Childhood Nap Room Specialist
Bio coming soon!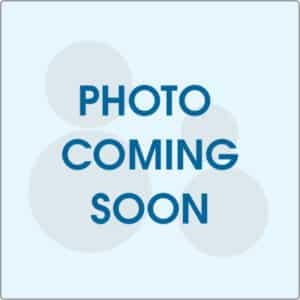 Hannah Watkins
Upper Elementary After Care Specialist
Bio coming soon!