Middle School
Students learn practical skills of planning, organization and collaboration as they manage community service projects and run small business ventures which fund adventure trips throughout the year. Rigorous studies in algebra, computer literacy, language arts, literature and writing, physical and life sciences, geography, history and government prepare students well for the transition to high school.
Middle School Class Details:
Ages 12-15 (7th-8th grade)
Number of classes: 1
Number of students per classroom: 20
Number of guides per classroom: 3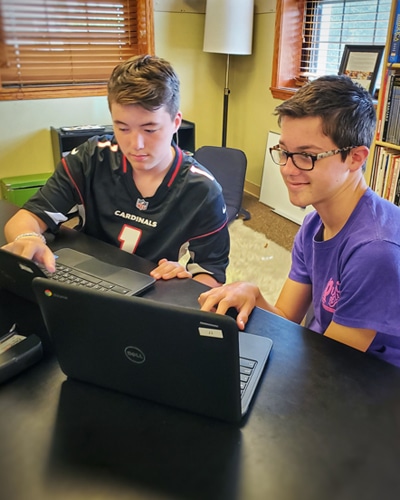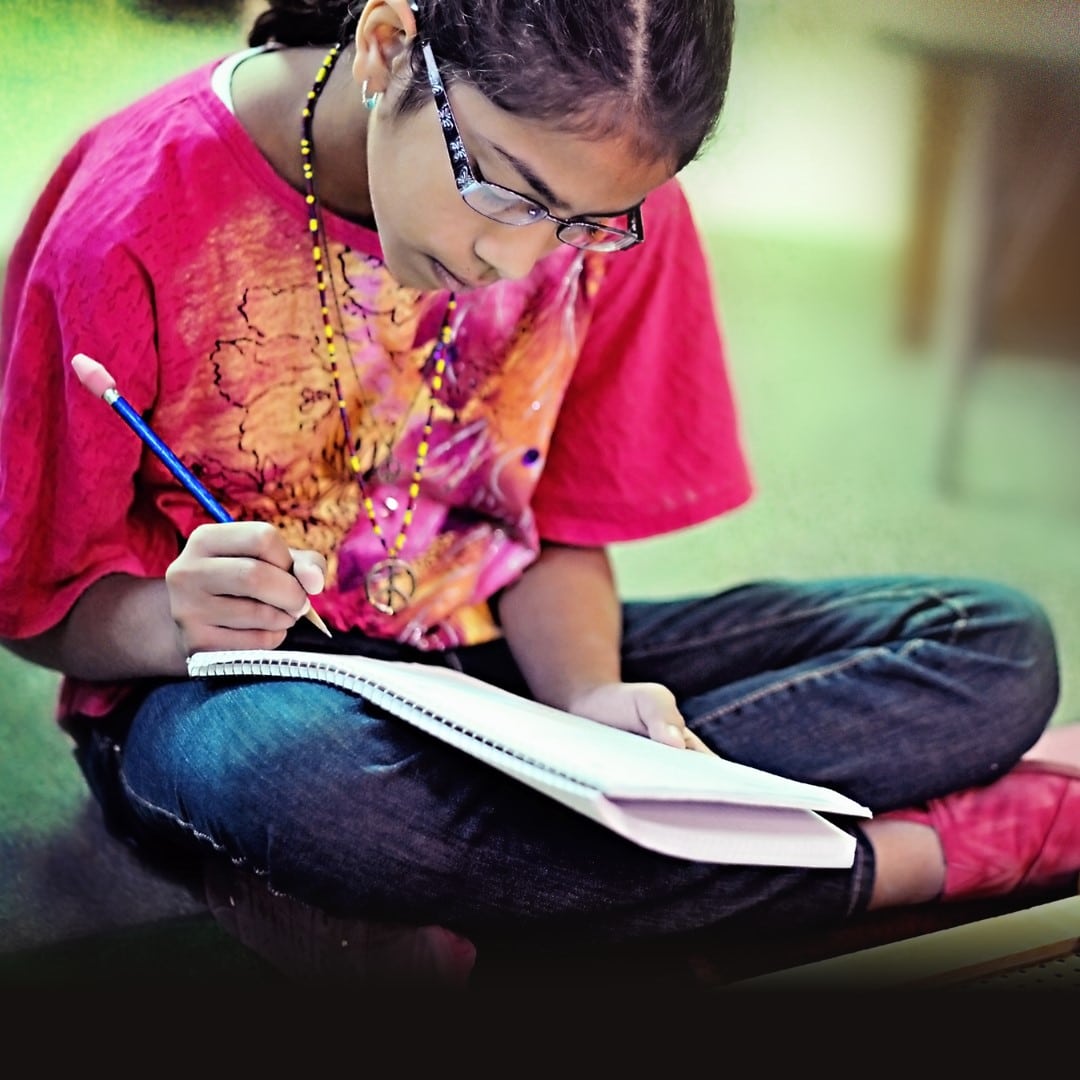 Spanish
Independent study of the Spanish language continues through middle school and is supplemented with regular instruction in conversational Spanish.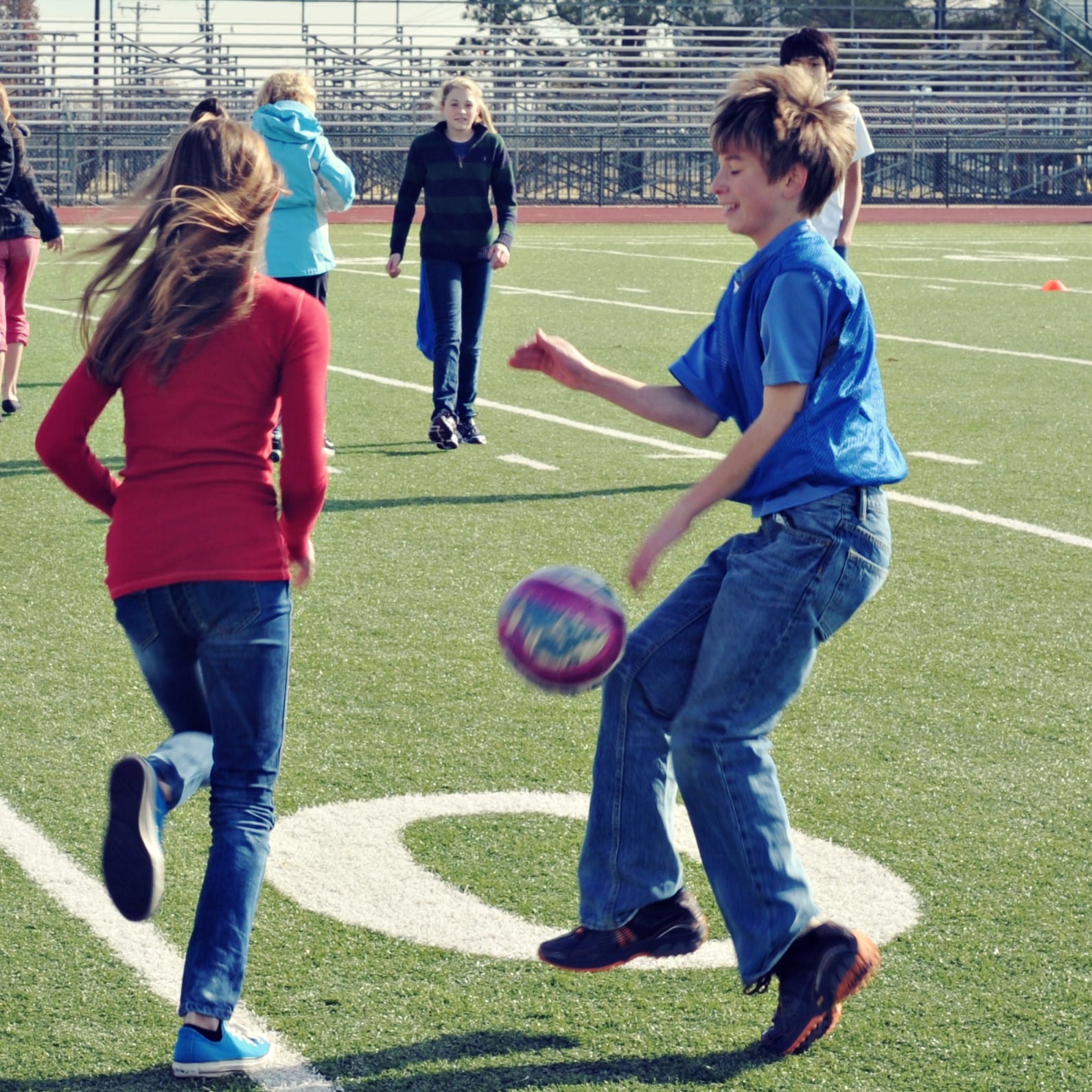 Physical Education

Physical education continues through middle school with a focus on skill building, team work, physical fitness and fun. Cooperation is emphasized rather than competition.
Music Electives

Middle school provides opportunities for students to hake a rock band elective, learning to make the music they love with drums, guitars, base, keyboard and voice..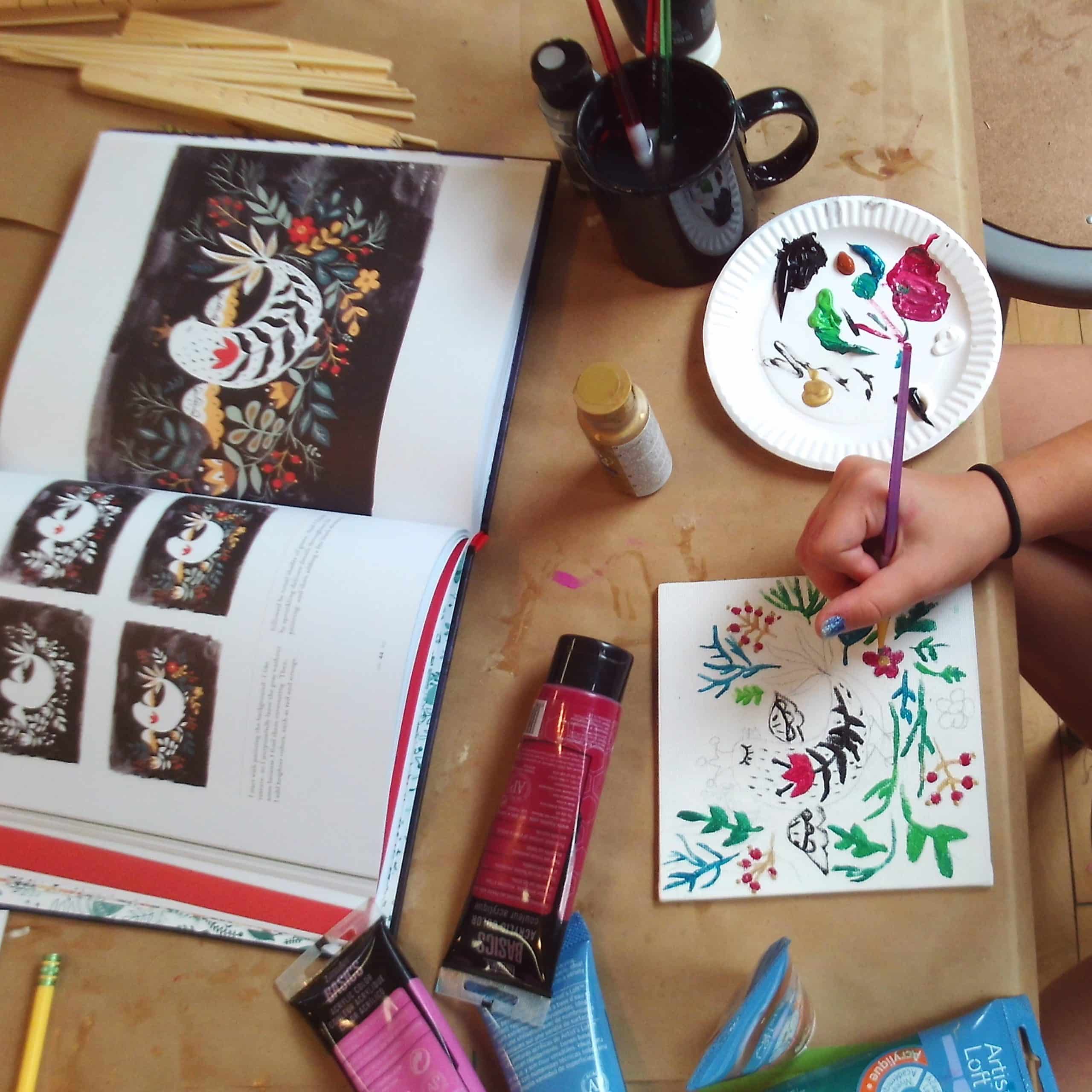 Fine Arts Electives

Fine Arts instruction continues through eighth grade in small group instruction. Students experience a rich assortment of media, techniques and styles, including clay and ceramics, paint, three dimensional art, drawing, painting, printmaking and more. The elements of art and the principals of design are taught in all the classes appropriate to the age group. There is an effort in middle school to encourage and prepare students who intend to follow art into high school. Classes are designed to sharpen painting, drawing and design skills.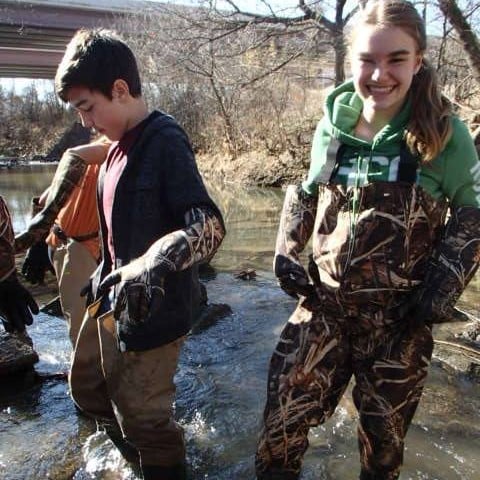 Community Outings

Various community outings provide our middle school students opportunities to use newly acquired academic skills and knowledge in real life situations in their community. It extends student learning beyond the classroom and helps to foster the development of a sense of caring for others by which young people learn through active participation in thoughtfully organized service experiences that meet a genuine community need and are coordinated in collaboration with the school and community.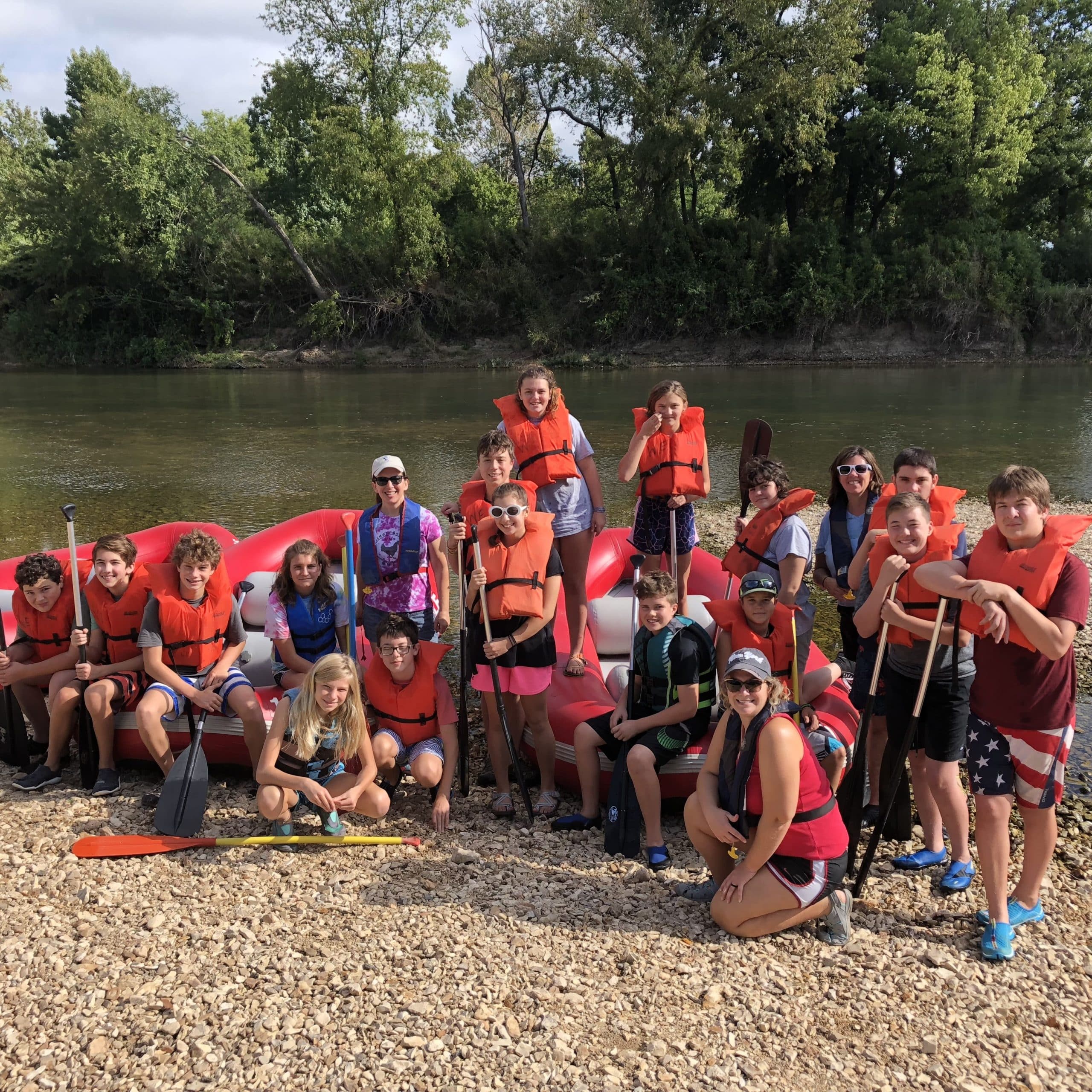 Trips

Trips are an integral part of the Middle School curriculum. Our middle school students develop a strong sense of community working together on meals, maintaining the environment, working on needed projects, and having time to participate in the change in rhythm of living in harmony with nature. Students also have time for academic pursuits and apply their knowledge of astronomy, geology, biology, ecology, math, and geometry to real situations. Projects are done in groups allowing the students to work with others towards a common goal.
Middle School Small Businesses

Undercroft Middle School operates several business ventures throughout the school year, including Peace, Love, and Honey (honey sales featuring pure raw honey from Tulsa bees), Kids' Camps (typically held throughout the year during conferences and summer school), annual book fairs, and Kids Kreations fundraiser.
For each business, our middle school students learn important life skills by operating all aspects of each business. All proceeds benefit the middle school business program, which raises money for middle school adventure trips as part of their curriculum.